DOCTRINAL MASTERY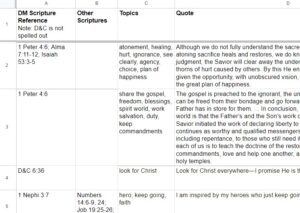 Quotes from Conference about DM Topics
Go here to view a spreadsheet of quotes.
Find recent Conference quotes by topics or by scripture reference.
Quotes can be used in lessons or as spiritual thought discussions.
More quotes will be added.
Tips for using this collection:
Use the search on the page feature (ctrl f).
Can search for a topic word or can search by book of scripture (ex Find in Sheet: D&C 6).
Then use the up and down arrows next to the search box to navigate between entries containing your search.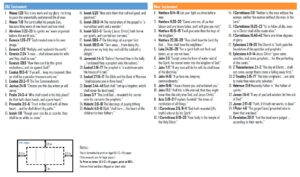 Up to date for 2023.
Includes references and key phrases (from the scriptures).
See printing and trimming instructions on the print out.
Print and fold for a pocket sized reference card.
LESSON HELPS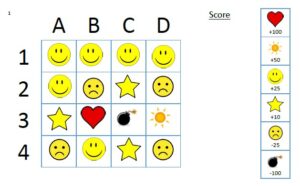 Use in any lesson where concepts and principles are easily found in scripture verses or quotes or to review a previous lesson.
Game sheets (print here) are already filled in (which saves time in class).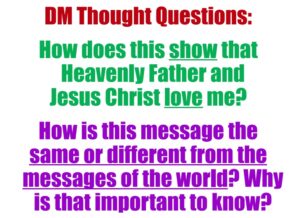 3 questions that could be used to dig deeper into a DM (or any other) scripture.
Could be used during a lesson, to study DM scriptures, or for Spiritual Thoughts.
To use for spiritual thoughts: Read a DM scripture or Conference quote. Have one or more people pick one of the questions to answer.
MISC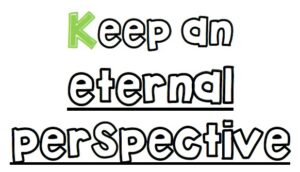 Signs for A.S.K. (Acquiring Spiritual Knowledge)
3 signs. One for each part of answering gospel questions.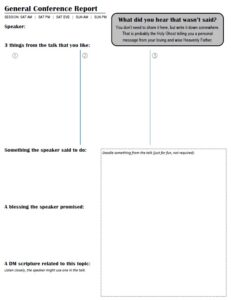 Can be used to take notes during conference or to study talks afterward.
Studying Conference talks can be use for make up work.